If you or a loved one have taken (or affected by) Risperdal after June 2008 please contact us today.
Risperdal Linked to Breast Development in Boys, Movement Disorders & Type 2 Diabetes
A boon for Johnson & Johnson, the antipsychotic medication Risperdal initially generated billions of dollars in sales for the company. However, the discovery of serious side effects with Risperdal, along with investigations into improper marketing practices has lead to government penalties and thousands of lawsuits. Risperdal has been linked to breast development in boys that can only be corrected with surgery. Some patients have also reported the development of debilitating movement disorders and an onset of Type 2 diabetes after taking Risperdal. If you or a loved one has been taking Risperdal, you could have legal options.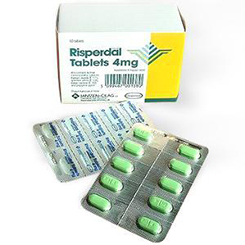 What is Risperdal?
Risperdal is a powerful, 2nd generation antipsychotic medication developed for the treatment of schizophrenia in both adults and adolescents. Manufactured by Janssen Pharmaceuticals, the drug is also approved for the treatment of bipolar disorder in adolescents and adults and autism spectrum disorders in adolescents and children. Risperdal can be taken orally in tablet or liquid form or be administered using monthly injections. Risperdal works by targeting serotonin and dopamine levels to decrease aggression and psychotic behavior.
Why You Might Have Taken Risperdal
While Risperdal was approved as an antipsychotic medication for patients suffering from schizophrenia, bipolar disease or autism spectrum disorder, Risperdal is often prescribed for the treatment of ADHD in children, a condition that involves excess motor activity in the brain, impulse control issues and difficulty paying attention. Risperdal was never approved for ADHD treatment, so any prescription for ADHD treatment is considered an off-label use of the drug. While it is not illegal for doctors to prescribe medications for conditions for which they haven't been approved, questions remain about whether Johnson & Johnson used improper marketing practices to target the medication for off-label uses that hadn't been thoroughly tested.
What are the risks?
Because Risperdal works by altering levels of both serotonin and dopamine in the brain, the drug often creates a number of complications as a result of abnormal hormone levels in the body.