If you or a loved one have taken (or affected by) Invokamet after August 2014 please contact us today.
Invokamet Linked to Diabetic Ketoacidosis, Lactic Acidosis & Kidney Failure
Type 2 diabetes patients who are currently taking Invokamet are at risk for the development of potentially fatal conditions including ketoacidosis, lactic acidosis and kidney failure. If you are currently taking Invokamet and have suffered serious side effects, you could be entitled to compensation!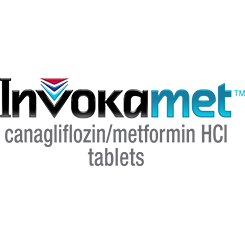 What is Invokamet?
Released in 2014 and manufactured by Janssen Pharmaceuticals, Invokamet combines two medications – Invokana, an SGLT2 inhibitor and Metformin. Invokamet is prescribed to lower blood sugar levels in patients with Type 2 diabetes. The drug works like other SGLT2 inhibitors by blocking glucose reabsorption and increasing glucose secretion in the kidneys. Excess blood sugar is then eliminated through the urinary tract.
What are the risks?
Each of the drugs that make up Invokamet have been linked to serious health conditions. Invokana has been linked with the development of diabetic ketoacidosis, a serious condition that can lead to brain swelling, coma and death. Metformin has been linked with the development of lactic acidosis, a condition in which lactic acid builds up in the bloodstream.