If you or a loved one has been affected by Asbestos please contact us today.
Asbestos Lawsuits Lawyers To Fight for Your Rights
Workers across many industries were exposed to dangerous asbestos dust clouds in a variety of production and manufacturing processes before the substance was banned in the 1970s. Since it can take decades for asbestos exposure to lead to serious illness, many victims of exposure are only now developing debilitating and life-threatening illnesses.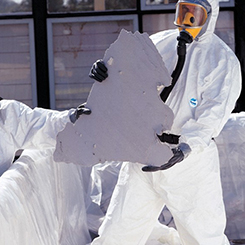 If you or a loved one has been exposed to asbestos and diagnosed with mesothelioma, asbestosis or lung cancer, you may be entitled to compensation from negligent companies who have large funds available to compensate injured workers.
Due to current, pending asbestos legislation that may limit or take away your ability to receive compensation for your injuries, you must act now!
We can put you in touch with asbestos lawyers that can help.
What is asbestos?
Asbestos was a common building material used for a variety of applications from the 1920s to the 1970s. The material offered significant advantages to many construction projects including its resistance to heat and flame. The substance also prevented corrosion and did not conduct electricity, making it the perfect material for many commercial and industrial applications. Due to its versatility, the material was incorporated into thousands of products such as pipes, brake linings, textile materials, furnaces and many building materials. The material was also used widely in naval vessels until the 1970s.
Where was I exposed to asbestos?
While the use of asbestos has been banned in the United States since approximately 1975, about 8 million Americans may already have been exposed through various occupations, such as:
Miners
Ship Builders
Factory Workers
Railroad Workers
Automobile Mechanics
Construction Workers