If you or a loved one have taken (or affected by) Nexium after February 2001 please contact us today.
Nexium & PPIs Linked to Serious Risks for Kidney Failure
Studies now show that one of the most popular medications in the world used to treat heartburn and acid reflux has been linked to a higher risk of kidney failure. This discovery potentially affects millions of regular users of Nexium and other PPIs such as Prevacid, Prilosec and others.
If you or a loved one has experienced kidney inflammation, kidney failure or other serious side effects as a result of taking Nexium, you could have legal options.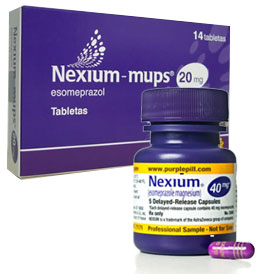 What is Nexium?
Proton pump inhibitors, also known as PPIs, were designed to help people who suffer from persistent heart burn, ulcers and acid reflux. PPIs work by reducing gastric acid production in the stomach. PPI's are often prescribed for patients who experience heartburn more than two or three days a week, after dietary changes have been ineffective.
PPIs are sold under the names Nexium, Prevacid, Prilosec, Protonix, Aciphex and others. While these medications may offer fast relief from symptoms, the damage they cause can be devastating.
Who is Affected?
Roughly 15 million Americans have prescriptions for PPIs, but because these medications are also available without a prescription, that number is likely much higher.
What are the risks?
According to a study from the U.S. Department of Veterans Affairs, patients who took PPIs had a 96% increased risk of developing kidney failure and a 28% increased risk of chronic kidney disease compared to patients who took a PPI alternative.
In 2014, the FDA updated the label on Nexium to include nephritis (kidney inflammation) and acute kidney injury. Both of these serious side effects can lead to kidney failure or even death.
Other side effects include an increased risk of pneumonia, double the risk of infection from C. difficile and a small risk of osteoporosis.
New studies revealed that prolonged use of Nexium and other PPIs can result in severe side effects including kidney disease, increased bone fracture risk and dementia. These studies were released in 2015 and 2016.