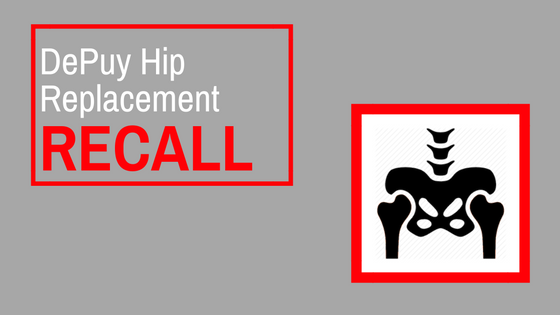 DePuy Orthopaedics, owned by Johnson & Johnson, issued a recall for two of its devices in August 2010: the DePuy ASR XL and ASR Hip Resurfacing System. Earlier that same year in July, the U.S. Food and Drug Administration issued a class 2 recall for those same devices, indicating the seriousness posed by the failure rates of the DePuy hip implants. These two devices were recalled due to higher than normal rates of surgery, indicating a higher rate of failure requiring additional hip replacement surgeries to be performed on patients.
Patients with the DePuy total or partial hip replacement device who experienced complications may be entitled to compensation through a lawsuit filed against DePuy, so it's important to understand the facts concerning the devices and the case against DePuy.
What are the DePuy hip replacement devices used for?
The DePuy ASR XL and ASR Hip Resurfacing System are hip replacement products that were introduced to the US market in 2005, designed for partial or complete hip replacements. The ASR XL is typically reserved for patients requiring total hip replacement, while the ASR is utilized in hip resurfacing procedures to augment or strengthen the hip's natural structure.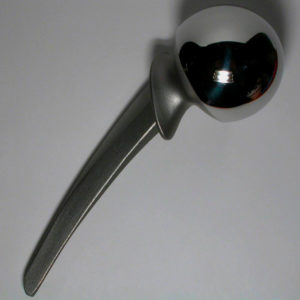 The DePuy hip replacement devices are fabricated from a single sheet of metal, putting them in a new class of hip replacement technology. Their design was intended to provide a more stable hip replacement product. However, statistics later discovered revealed problems with the hip replacement devices.
Why were the DePuy hip replacement devices recalled? What were the risks?
On August 30, 2010, DePuy announced that of the 93,000 units sold, 13% of patients who had undergone surgery to have the ASR hip replacement were forced to undergo a second surgery to have the device removed due to defect and failure. Although DePuy began to recall its devices, there are thousands of patients who could still experience an issue with their ASR hip replacement device, so the failure rate may very well grow over time.
Common side effects experienced by those with a defective hip implant include:
Need for revision surgery
Implant replacement
Swelling
Serious or lingering pain
Loosening or dislocation of the implant
Infection
Hip bone fracture
Pseudotumors
Cobalt or chromium poisoning
Inability to walk
The company also released information leading up to the recall that suggested women and people with weak bones were more susceptible to a risk of implant failure. One of the leading reasons for filing a lawsuit implies that DePuy knew about the devices' issues—before they issued the recall. Once these trials began going to court, it was found that even in some of DePuy's own studies, there was a staggering failure rate of nearly 40%. The company never acted on this information, which only came to light during litigation in 2013.
DePuy hip replacement settlement information
There have been nearly 9,000 lawsuits to go to federal court (as part of a multidistrict litigation) concerning the DePuy hip replacements. As of 2013, Bloomberg reports that Johnson & Johnson had settled about 7,500 cases for a total of $2.5 billion with many more cases still pending in various state courts.
If, after receiving either the ASR XL Acetabular System or ASR Hip Resurfacing System for a hip replacement surgery, you experienced any complications, you may be entitled to compensation for pain and medical expenses. You may have even been contacted by either DePuy Orthopedics or Johnson & Johnson regarding the recall, but it's important to consult with a lawyer experienced with malpractice and medical device failure cases before signing or agreeing to anything.
Whether your hip implant injuries were caused by one of these recalled devices, or your hip surgery involved the implantation of one of the DePuy devices, you could be eligible or entitled to compensation.