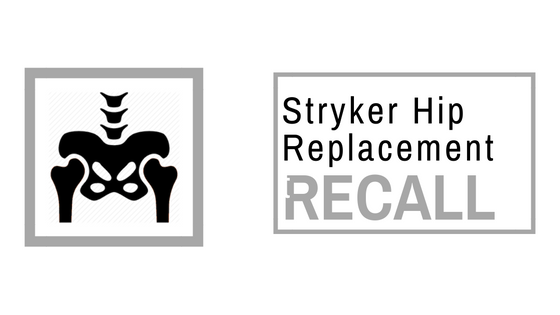 In 2012, a recall was issued for the Stryker Rejuvenate and ABG II hip implant systems. The recall was the beginning of a wave of lawsuits filed against the Stryker Corporation for complications and side effects associated with having received the implants. The lawsuits have gone back as far as 2010.
Anyone who has experienced negative side effects, complications, or the need for revision surgery after receiving either of these hip implant devices is encouraged to read on. You may be eligible to take part in one of the lawsuits against Stryker Corp.
Did you receive a Stryker hip implant?
The Stryker Rejuvenate and ABG II hip implant systems were intended to replace damaged hip components. The hip implants were designed to eliminate pain and to give patients their normal range of motion back. They were unique as implants because they included a modular, interchangeable neck and stem component, unlike most hip implants that only feature a single-piece neck and stem. This provided surgeons with a hip replacement that offered a more natural hip architecture to reduce bone stress and increase stability.
Why did they recall the Stryker hip implants?
Market data surfacing in 2010 showed that despite the implant's construction and materials, signs of fretting and device corrosion began to occur in patients who had the Stryker hip implant. This led to the company recalling their product on July 6, 2012, following more than 60 reports of complications or harmful side effects occurring with patients.
One of the leading complaints was metal toxicity. Other complains of Stryker hip replacement problems followed.
What are the risks with Stryker hip implants?
Although the devices aren't technically metal-on-metal hip implant devices as is common, they were still shown to produce many of the same complications as traditional metal-on-metal hip devices. The urgent safety warning Stryker issued to hospitals and surgeons in 2012 provided a new list of potential hazards, which included the following risks:
Ion generation
Excess metallic debris
Fretting
Corrosion of the modular neck junction
Metallosis (metal toxicity)
Osteolysis (bone disintegration)
Pseudotumor formation
Necrosis (dead or dying tissue)
Need for future revision surgeries
How does the Stryker hip replacement recall affect me?
Complications, revision surgery after hip surgery, or painful side effects caused by these Stryker hip implants may entitle you to compensation for any medical bills you've accrued, lost wages, and pain and suffering. It's important that if you or someone you know has gone through this to contact a skilled medical malpractice lawyer to help represent your case.
Stryker Corp. hired a third-party risk management firm called Broadspire to handle and process all of the claims that come up as a result of the recalled hip implants. Because this company was hired by and works for Stryker, individuals who've been affected by the recall are urged not to settle independently because Stryker has not reimbursed any claimants for disability, loss of quality of life or suffering, or emotional distress.
You should always consult a skilled, qualified attorney who understands the intricacies of medical device cases to get you the settlement you deserve.